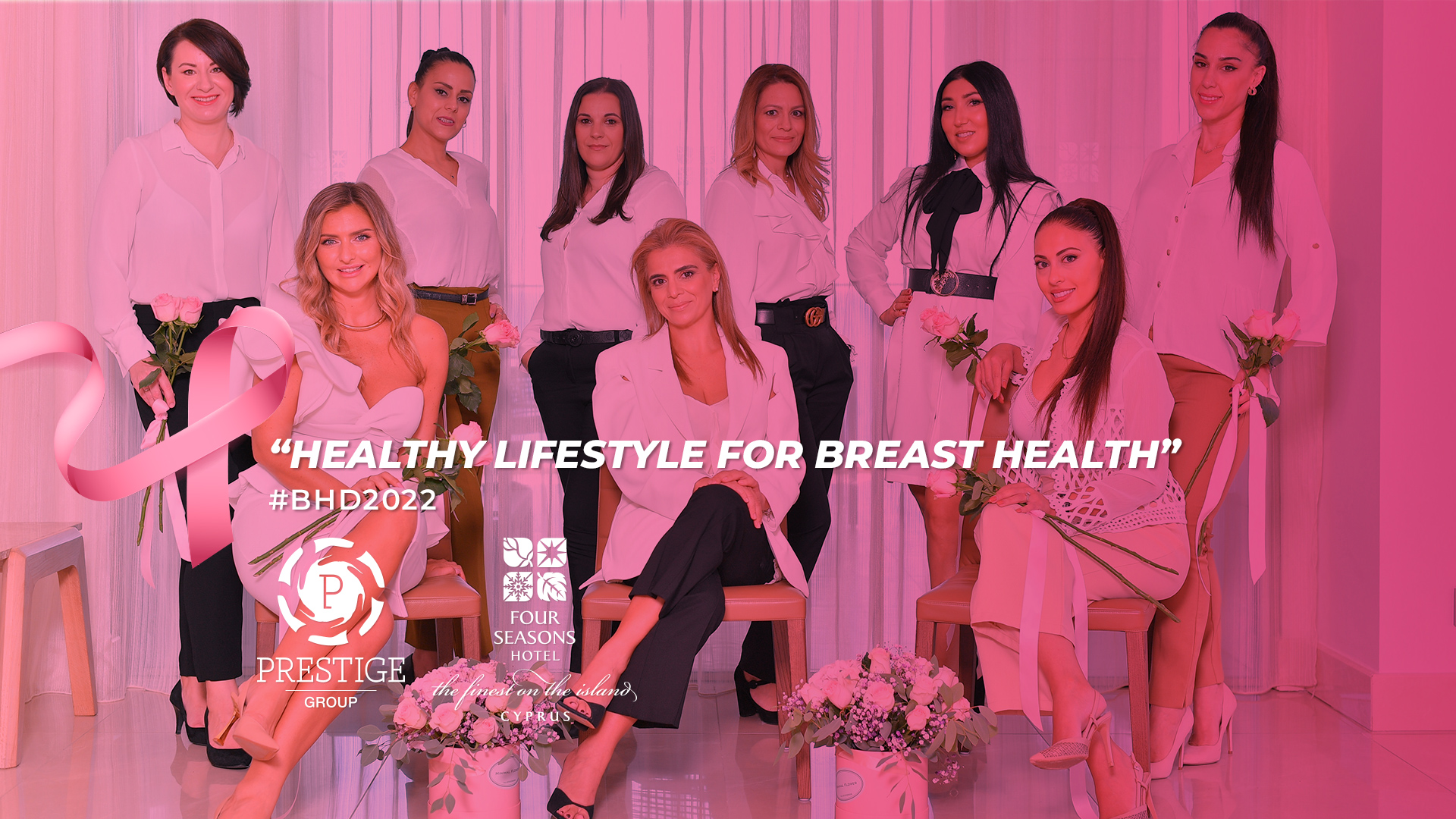 Prestige Group and Four Seasons Hotel in Limassol, after many years of successful cooperation, have joined forces in support of BREAST HEALTH DAY and the key prevention programme "Healthy Lifestyle for Breast Health".
The aim is to raise awareness for the importance of living a healthy lifestyle and being breast aware. The European Breast Cancer Coalition holds Breast Health Day on 15th of October every year, to inform people of all ages and gender, that lifestyle factors play an important role in the prevention and recurrence of breast cancer as well as the importance of early detection of breast cancer.
Dr. Stella Charalampous, who is an MD, PhD, General Surgeon with a special interest in breast surgery and a loyal associate to Prestige Group, warns about the wrong lifestyle choices and calls all women to take some serious action! "27% of all breast cancer cases are caused by our way of living. Obesity, daily alcohol intake (more than 2 units per day), smoking including passive smoking, increased intake of saturated fat and sugar and lack of exercise, unfortunately are part of our way of life. In addition to this, women nowadays due to career pursuing, decide to give birth in a later stage of their lives and usually restrain from breast feeding.  All the above are risk factors for health and people should be aware and take measures. Healthy way of living is the only way to prevent breast cancer."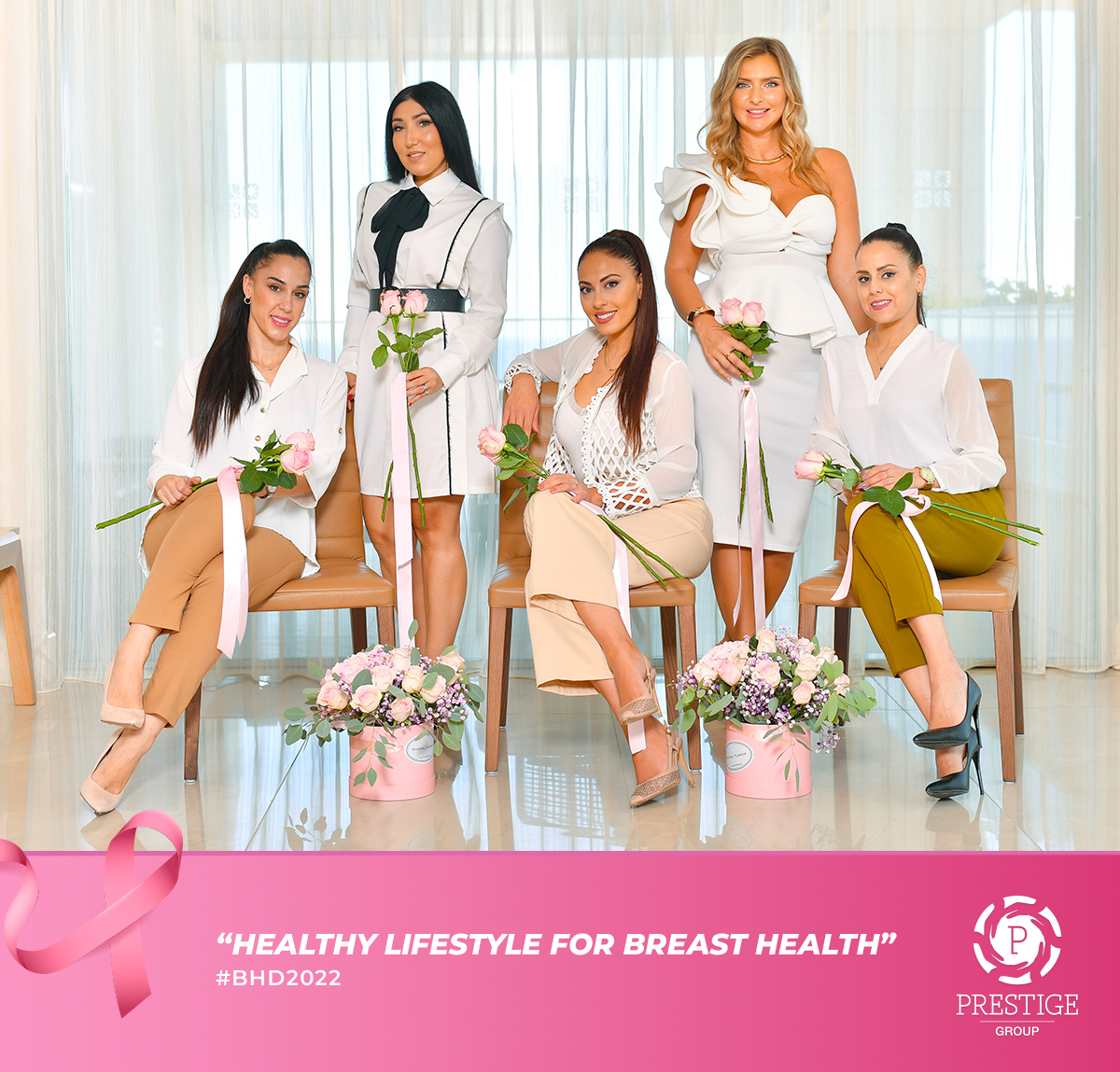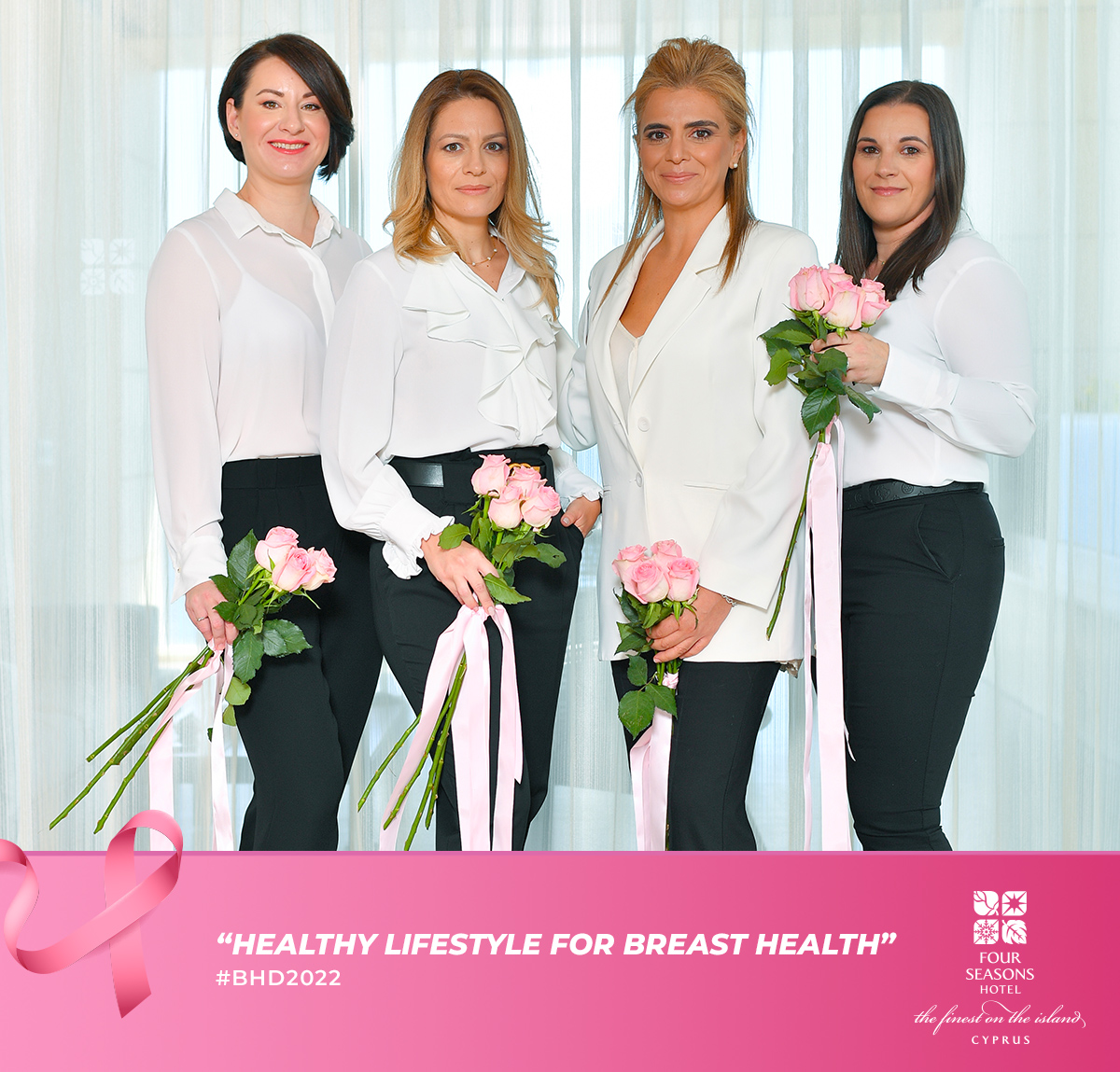 Mammography screening is essential and is still the best method to detect breast cancer at early stages. Keep up with your annual exams, advise your doctor for this vital issue and become familiar with your breasts. React immediately if you notice any changes, abnormalities or feel any pain. If you have a family history of breast cancer arrange regular check-ups and be more alert.
Recent studies show that at least a third of breast cancer cases, could have been prevented by maintaining a healthy lifestyle. Being alert and updated of this important health issue, keeping yourself active, eating a well-balanced diet and maintaining a normal body weight, are important factors for breast health. The 2022 Breast Health Day campaign "Healthy Lifestyle for Breast Health" aims to remind women to take care of themselves all year around.