PRESTIGE GROUP and CITY OF DREAMS MEDITERRANEAN have come together to promote their shared commitment to the #BHD2023 campaign and the vital preventive effort called "Healthy Lifestyle for Breast Health."
Their shared objective is to boost awareness regarding the importance of living a healthy lifestyle and maintaining breast awareness. The European Breast Cancer Coalition marks Breast Health Day on the 15th of October annually, to inform individuals of all ages about the crucial role lifestyle factors play in preventing and recurring breast cancer, as well as the vital early detection of this disease.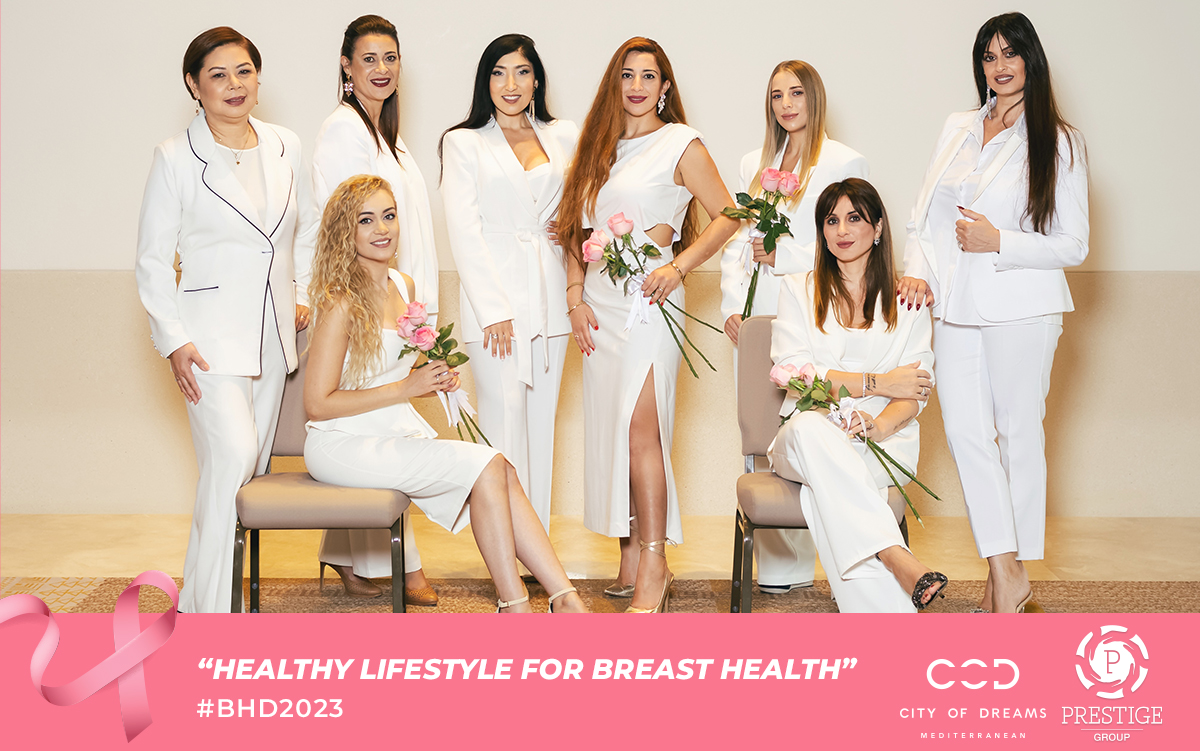 Mammography screening is widely acknowledged as the most effective method for detecting breast cancer at its earliest stages. It's imperative to consult your healthcare provider regarding this critical issue and to familiarize yourself with your own breasts. If you observe any changes or abnormalities, it's essential to react promptly. If there's a history of breast cancer in your family, it's advisable to schedule regular check-ups.
Research has indicated that maintaining a healthy lifestyle could have prevented a third of all breast cancer cases. Staying informed about this critical health concern, staying physically active, adhering to a balanced diet and maintaining a healthy body weight are all key factors in maintaining breast health. The 2023 Breast Health Day campaign, "Healthy Lifestyle for Breast Health," aims to remind women to take care of themselves throughout the year.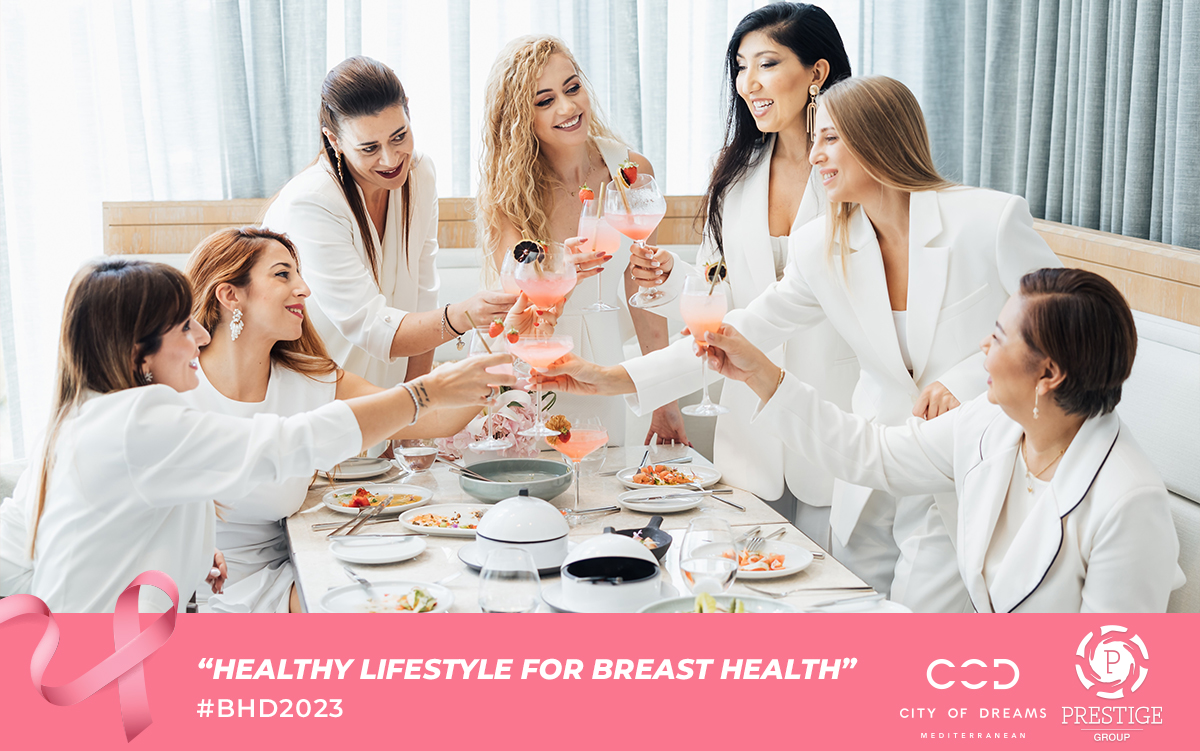 Prestige Group and City of Dreams Mediterranean, loyal advocates of social initiatives, consistently support corporate social responsibility endeavours aimed at improving the lives of both women and men. Together, they will be presenting a range of CSR actions and events that champion social contributions, encouraging you to join their noble causes. Stay tuned as they continue to make a positive impact throughout the year, inspiring others to engage in meaningful acts of social responsibility.
Take a moment to read the important messages from eight influential women, who encourage you to take control of your life through Breast Self-Awareness and simultaneously embrace healthy lifestyle choices while scheduling your annual check-ups.
"Stand together, stand strong, have faith." Rafaela Michail I HR Manager, COD

"Your Lifestyle, Your Shield! Fight Every Day." Valentina Prastiti I Chief Operating Officer, Prestige Group

"Believe in yourself, you are stronger than you think. You can!" Marel Ioannou I Destination Wedding Planner, COD

"Prevent to Protect! Healthy Choices, Healthy Breasts." Dona Tsangari I Office Manager, 4 Buy & Sell

"Face the challenges and never give up. You are brave!" Miranda Zachariou I Public Relations Manager, COD

"Empower Your Health. Be Proactive, Prevent Breast Cancer!" Valando Spyrou I Chairwoman, Arto Estates

"Be Strong, Be Brave, Have Faith and Never give up" Shayne Tiuman| Executive Housekeeper, COD

"Early Detection Saves Lives. Check, Act, Prevent." Diana Deshko I Sales Executive, Prestige VIP Services